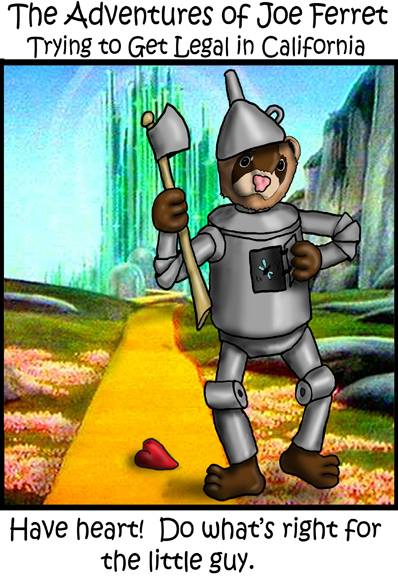 To Donate $5 – please use this link
If you had a great week, won the lottery, got a raise and feel like donating a little extra – enter your own amount here.
If you would rather donate with your credit card, please fill out this form and mail or fax it back to us.
Thank you for supporting us.  Five Dollar Ferret Fridays is the reason we've been able to grow – and this is what is going to make ferrets legal in California.
You can also always send a check 🙂
LegalizeFerrets.org
Five Dollar Ferret Friday
PO Box 1480
La Mesa, CA 91944