A Round Up Like No Other, Bigger, Better, Funner
Saturday, March 31st at the City of La Mesa Community Center. Nan Couts Cottage.
Set up starts at 10 am. Program starts at noon. Dinner, if you like is at six.
Silent Auction Planned. Do you have items to donate?
Grand Raffle Planned.
Special Appearance by Elroy and Astro.
From now until Feb 28th use the coupon code "EarlyBird" to save 33%
Ferret Round Up for $20
Ferret Round Up including dinner for $40
Are you a vendor? Do you need a booth. $25 covers it!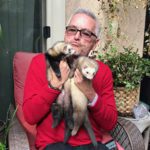 Pat Wright – Noon to 12:15
I want to give everyone a quick welcome and a humorous surprise. Because both ferrets and California are quite funny. But in very different ways.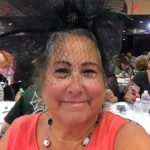 Melinda T – 12:15 to 12:45
Melinda T – goes way back along with her sister, Claudia, in California ferret efforts. Melinda knows all the tricks of keep ferrets alive and healthy. Something they don't always seem to want to do. This is a basic course because we are hoping for people who don't have a lot of experience with ferrets.
La Mesa City Councilwoman Kristine Alessio – and maybe City Councilman Bill Baber as well – 1 to 1:45 pm
We are so very fortunate to have Kristine on the La Mesa city council. An aficionado of Savannah cats she has had her share of dealings with the Fish and Game Commission. She was the Regional Director for The International Cat Association (TICA) and dealt with legislation for that organization.
Bill Baber is a common sense, ah shucks kind of guy who abhors stupid government policy and it not afraid to say so. I'm proud to say both are my neighbors in the ferret friendly city of La Mesa.
Jan Goldsmith – 1:45 to 2:30 pm
We are so thrilled and excited to have Jan Goldsmith join us! A Superior Court Judge, then as a Poway based state legislator in 1993 he introduced the first ferret legalization bill. Oh, the stories from that episode. The bill was killed by Assembly speaker Willie Brown. Mr. Goldsmith has just retired from two terms as San Diego's city attorney. I didn't expect him to accept our invitation but he said "ferrets are a freedom issue."
Ruth L. Heller, DVM, AFA Title and Senior Specialty Judge (via Skype) Ferret Judging and Ferret Games- 2:30 to 3:30 pm
Ruth Heller – via skype. Report on the AFA Spring National show and Ferret of the Year award banquet –
Ruth is a judge for ferret shows and will explain how ferrets are judged. Since our Round Up is right after the American Ferret Association Spring National Show we are trying to have video of some of the judging and maybe some of the awards to show. Ruth will explain what she is looking for and what she is doing during ferret shows
Meanwhile in backward California, we'll have a little show of our own
• Tube racing
• Plant killing
• Water spilling
Assemblyman Rocky Chavez (maybe) and/or his Chief of Staff, Michael Hadland – 3:30 to 4:15 pm
As of this writing it appears we did an excellent job of convincing Michael Hadland of the merits of our cause; we need a ferret legalization bill. We now anxiously await if he is able to convince his boss, Assemblyman Rocky Chavez. Mr. Hadland is trying to persuade Assemblyman to introduce the bill and speak at our Round Up. If that isn't possible, Michael will speak on Best Practices with Legislative Staff.
Dr Jeff Jenkins – 4:15 to 5 pm
Dr Jeff Jenkins is a long time exotic animal vet in San Diego. He goes back to the days when Fish and Game used to stake out his parking lot.
Dr. Jenkins was one of the first 20 in the world to be board certified in Avian Practice. He is recognized internationally for his work in avian and exotic animal medicine and surgery. He has lectured both nationally and internationally on a variety of subjects and his work published in peer-reviewed journals, texts and monographs.
Business Session – 5 to 6 pm
Discussion of Ferrets Anonymous, Reports, modifications to bylaws and election of new officers.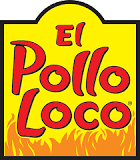 Dinner – 6 to 8 pm
We are going to order catering from El Pollo Loco. Mostly
12PC FAMILY CHOICE MEAL with all the sides. And of course there has to be cake.