Ferret Round Up, March 31st in Ferret Friendly La Mesa
Members: 1,613
#1613 - Nory King -

Petaluma, CA

#1612 - Paige -

Sarasota, FL

#1611 - Justin -

Fresno, CA

#1610 - BrownCat2012 -

Orange, CA

#1609 - Cesar 😀 -

Garden Grove , CA

#1608 - Chloe -

San Clemente, CA

#1607 - dollerium -

Redding, CA

#1606 - William Cantrell -

Antelope , CA

#1605 - Jsongk -

Indiana, PA

#1604 - Stinkbutt -

Milpitas, CA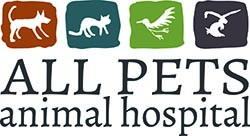 Encinitas Ferret Meeting on Saturday, January 27th 1:30 to 3pm at All Pets Animal Hospital.
UPDATE Assemblyman Rocky Chavez might be coming to check out ferrets and consider sponsoring a ferret legalization bill! 
Here is the Facebook event.  Download this flyer
The mayor and city council members of Encinitas have also been invited to attend.
Asking the cities of Encinitas and El Cajon for a Ferret Legalization Proclamation
Official Proclamation from the City of La Mesa for Ferret Legalization
Here is the official proclamation from the city of La Mesa, signed by Mayor Mark Arapostathis and all four city council members requesting the California Legislature to introduce responsible ferret legalization legislation.