Members: 1,530
#1530 - Brie Brie -

Irvine , CA

#1529 - Timothy V -

Mill Valley, CA

#1528 - Matt -

Torrance , CA

#1527 - fritter -

titusville, NJ

#1526 - Whitney -

New Orleans, LA

#1525 - Jo -

San Francisco, CA

#1524 - Johnfisherman -

Fullerton, CA

#1523 - Francy -

Chino, CA

#1522 - Marybeth -

Burson, CA

#1521 - Ferreteer -

IMPERIAL, MO
---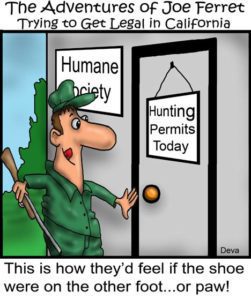 We're Petitioning the California Waterfowl Association to Change their Position on Ferrets
About Our Efforts
California remains one of only two states to continue to ban domestic ferrets as pets.  The other state is Hawaii.
We've been working on this issue a long time.  We have made some progress; our mailing list is approaching 10,000 and the new Fish and Game Commission has finally dealt with the issue.  They didn't give us the result we asked for but it was the first time we were treated with courtesy and taken seriously in a long time.
We are continuing the effort.  I feel optimistic that if our numbers increase so do our chances.
What can you do to help?
Donate – Join the 3000 Club and make and pitch in five dollars on one of our Five Dollar Ferret Fridays.
Subscribe to CLIFFNotes, our weekly email newsletter
We always seem to have petition or letter writing campaigns, if you are on our mailing list you will receive all the information you need.
Thank you for your support.  We only lose if we give up and we're not giving up.  And they know that.
Senator John Moorlach's "There Ought NOT Be A Law" Contest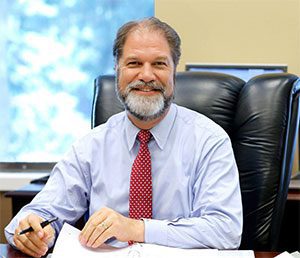 Feb 19th, 2017 – Update.  We haven't heard any results.  An email went out to his office this morning seeking information on the winner. 
Senator John Moorlach is running a contest between now and Jan 1, 2017 asking people for a law they'd like to get rid of.  We have one!
LegalizeFerrets.org is trying to get 100 people to fill out this form to reinforce our message, dump the ferret ban!
Let's see if Senator Moorlach is serious about improving California – or is this just hype without substance.  Please fill out the form and them let us know so we can keep track of  the number of ferret supporters participating.  Once you've done so – please send an email to CLIFFNotes@legalizeferrets.org.